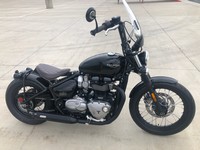 Joel Cuda 9/3/2020
Buyer: First off- I've always been one of those people who wonders how people have time to write reviews and why they care enough to do so. Losing my review-writing virginity here, I am so excited that it is for Power Brokers. These guys are the real deal. I had a lot of apprehension about buying a motorcycle out of state and having it shipped to cross-country. With COVID-19 ravaging the country, there was almost zero chance I was going to take a trip out to SD to go and visit/look over the bike I wanted from their dealership. But you know what....that didn't matter at all. I worked with Tim, and he made me feel like I was actually there with the bike. He sent me a ton of pictures, videos, and talked me through the purchase. He answered ALL of my questions. When it came down to the purchase, not only was the customer service exceptional, but Power Brokers was able to cut me a really good deal on my bike. I had spent a number of months looking around the USA for the right bike at the right price. I always landed short until I got in touch with Power Brokers. In the process of buying and shipping the bike, Tim regularly communicated with me via text message and/or phone calls, sent me (Certified mail) all of the necessary paperwork to fill out (and they made it stupid simple to go through). It honestly was a really smooth process. Finally, when it came down to the shipping, the company Power Brokers recommended: HaulBikes, was outstanding and worked harmoniously with Power Brokers to make sure the bike was shipped quickly and with all of the necessary precautions to keep the bike from being damaged/scratched, etc. during its cross-country transit. I'd recommend these guys to anyone looking to buy from a trusted and professional dealership, that cares about you as the customer and rider, and will ultimately make your experience of buying a bike a real pleasure. Thank you Power Brokers! Joel Cuda - Maryland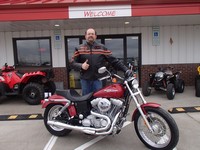 Terry Schweigert 4/14/2020
I didn't randomly choose Power Brokers Inc. when I decided to purchase a bike. Their shop has promoted and supported motorcycling in our area for the last 18 years. Jim supports local charities and events without a lot of 'fan fair' and his staff is knowledgeable and helpful. When I spotted this Harley on the site I called and put a deposit on it immediately, knowing that it would be just what they said it was. I arrived at their showroom and Devin gave me the full run down on it, I did the financing paperwork, shook Jim's hand, put on my helmet and rode off in less than 30 minutes. I will continue to do business with Power Brokers Inc and I strongly recommend them to anyone looking for used powersports equipment… they are a first class operation. Terry Schweigert - Sioux Falls, SD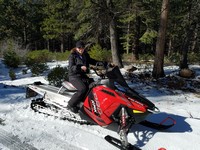 Chad 1/22/2018
Jim I just wanted to say thank you so much for being my eyes and ears for me and describing the snowmobile to a "T" since I'm all the way over in California. You made it such an easy transaction all the way from the payment to working with my shipper (my shipper said you did all the work for him). We finally got some snow out here and took the sled out and my wife loves her new snowmobile. I would recommend Power Brokers Inc. to anyone looking to make a powersports purchase.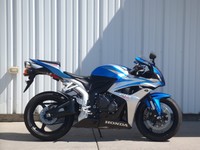 Cheryl & Tucker Hohn 7/1/2015
This is our first experience with Power Brokers. Will definitely look to them for any future needs. Jim and staff were AWESOME! They sold my son's street bike in less than 3 weeks. They made the process effortless and "pain free", avoiding the hassle in trying to sell on our own. THANK YOU!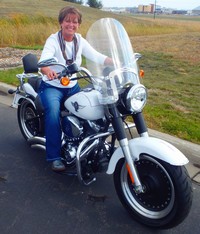 Sean and Carolyn Thurman 10/15/2013
Sean: I've been a Power Brokers customer since 2003. My wife and I have bought and sold here and it has always been a great experience. I bought my latest bike new but Power Brokers Inc. still played a role buy selling my other bike and getting me substantially more than I was offered in trade. Carolyn: I had just taken the Rider Safety Course and (of course) we came to Power Brokers Inc. to look. The folks here helped me buy a bike... they didn't try to sell me one. I started on a 250 Honda Rebel and as I got more comfortable I sold that one through Power Brokers and bought another one. It's a fun shopping environment. We never consider going anywhere else.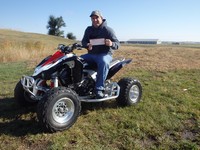 Todd Waltjer 10/15/2013
Todd: "I guess you can say I'm a believer... I've sold 16 machines with the crew at Power Brokers Inc. and they've always done what they said they would do. I would recommend them to anyone looking to sell a machine...their website is awesome and they move a lot a machines!"