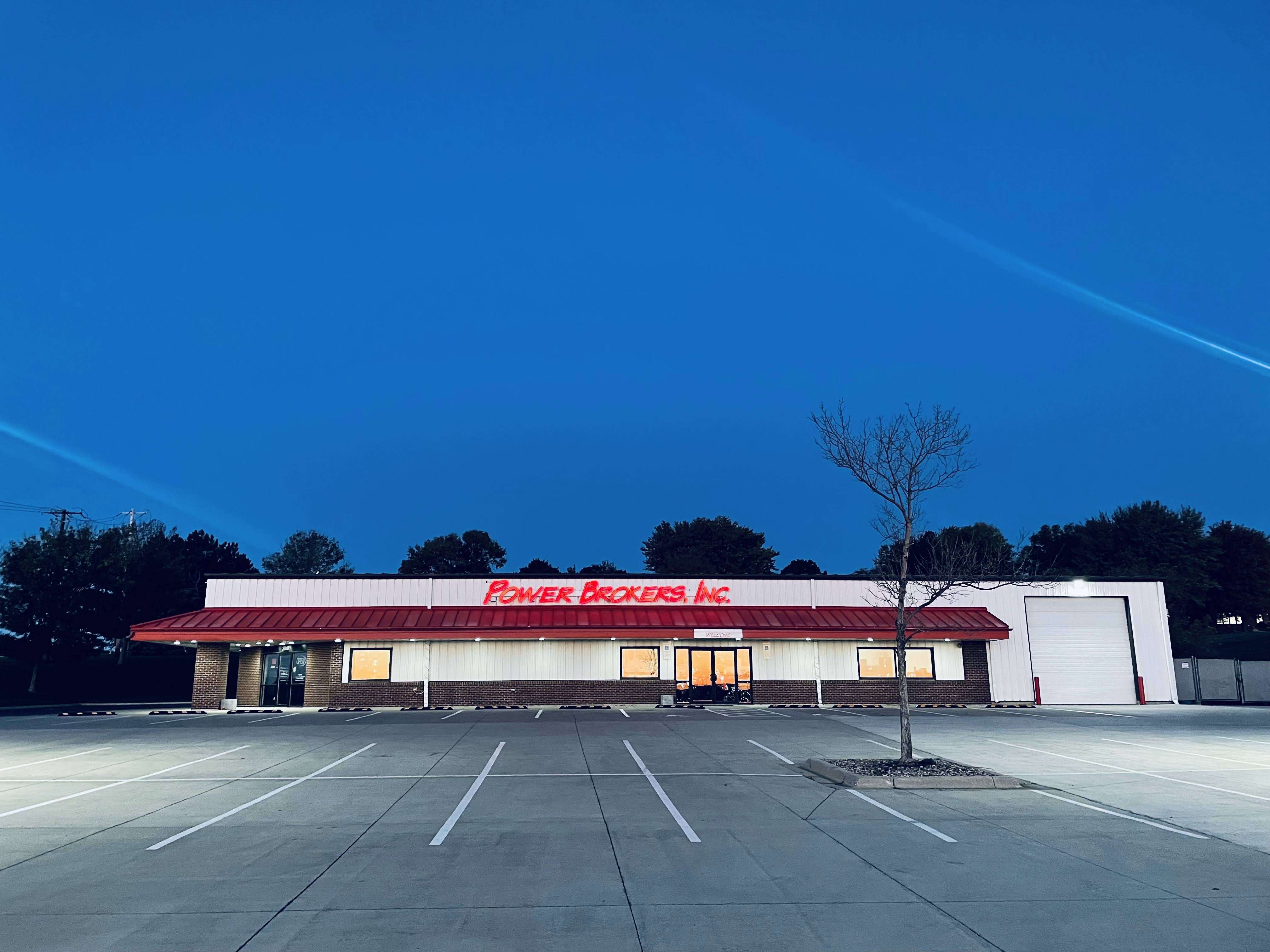 Our Mission Statement: At Power Brokers Inc. our mission is to help our customers, buyers and sellers, to make informed decisions regarding the sale or purchase of a powersports product... We strive for fair and just compensation in all transactions, while doing our best to treat each and every customer with the same kindness and respect with which we expect to be treated. Thanks for choosing Power Brokers Inc.
-- Steve Nunn
Business: Power Brokers Inc.
Function: Consignment sales of : Motorcycles/ATVs/UTVs/Snowmobiles.
Address: 2810 West Benson Road, Sioux Falls, SD 57107
Phone: 605-334-7355
Fax: 605-334-9787
Owners: Steve Nunn
Power Brokers Inc. opened February 22nd 2002 at 903 North Helen St in Sioux Falls (Inside Gary's Marine). Since then our business has grown and in late 2002 we moved to 2400 West 5th St... where we operated for 4 years. Above you will see a photo of our current facility which is double the size of our previous location and much easier to find. We are 2 blocks east of I-29 on West Benson Road... exit 82. (see map here). Our surroundings have changed but our business philosophy hasn't. Our purpose statement "helping powersports buyers and sellers" says it all and we are glad you had a chance to visit our website and we hope to see you in our store. Thanks to all the people who have helped along the way and our dedicated staff... they make growing our business fun.